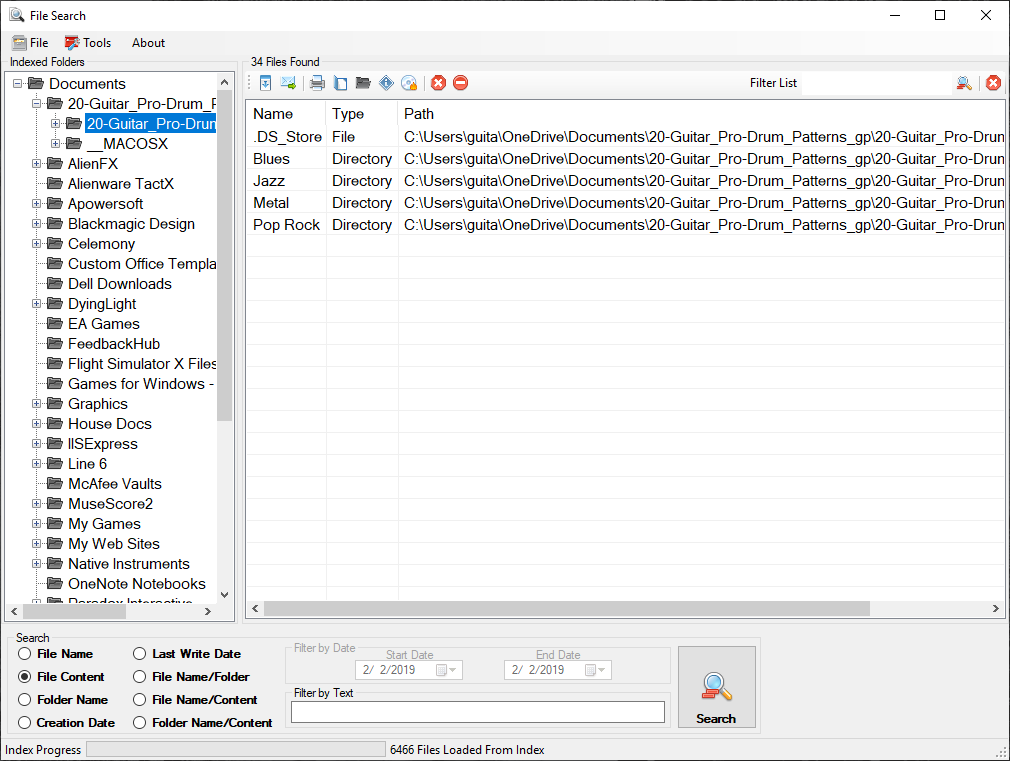 HS File Search is a lightweight utility designed to improve the search function by index any folder, drive, or network drive to make it searchable. Once you create one index it is saved to your user profile, you can now select a new folder or drive to index then when you want switch back to the first one you don't need to re-index the first folder.
Even though the newer versions of Windows come with various tweaks to help make file search simpler, the truth is that there are still some aspects that would need improvement. In fact, the Windows search function continues not to be on par with ones from other operating systems.
Allows you to find files based on different criteria
Following a quick and uneventful installation, you are prompted to select the first directory or drive to be indexed. As previously mentioned, the app does not come with restrictions in this sense and hence, you can add local folders that you use for work or network drives that perhaps you share with your colleagues or friends.
The program comes with several types of searches that can in some cases make finding a file with a common name faster. The search criteria can be found in the lower section of the GUI and enable you to build queries based on file name, content, folder name creation date or last write date.
Download, burn, print and access the selected files
The app packs several features that make it better compared to the standard Windows search, namely the possibility to download the files, burn, print, send them via email, get file info or delete them. These options can be found in the upper menu where the files are displayed.
In the eventuality that your work entails managing multiple types of files from local and network drives or folders, then HS File Search could help you find and manipulate the ones you need faster and in a more organized manner.
Features:
Multiple search options
Download selected file
Email selected files
Print selected file
Open selected file
Open selected file location/folder
Get file information
Send selected files to CD burner
Re-Index folders
Switch between multiple indexed folders
And more
Requirements:
.Net Frameworks 4.8.0
Windows 7 32bit/64bit and up
Awards
"HS File Search" has been tested in the Softpedia labs using several industry-leading security solutions and found to be completely clean of adware/spyware components.
100% CLEAN Softpedia Award.
Download HS File Search
Download (.zip)