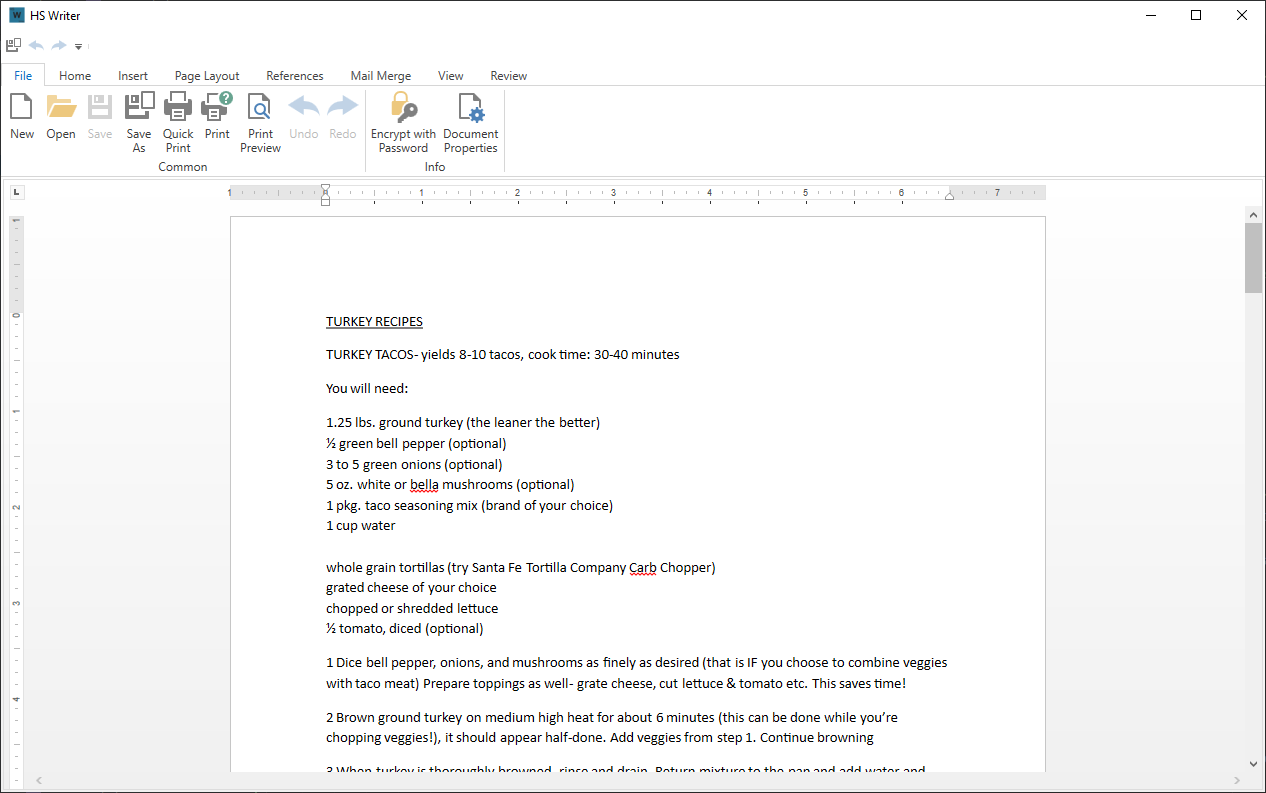 Create, edit and save text documents with ease by using this straightforward text processor application that supports numerous formats
Text editors have come a long way and although there are well-established software suites, such as Microsoft Office or LibreOffice, there are users who cherish simpler, more minimalist solutions. This is exactly what HS Writer can provide – a basic text processor that still manages to retain all the essential elements that are a staple by today's standards for such programs.
Tool ribbon with tabs that makes handling a breeze
Those who are familiarized with the classic layout that is present on most text processors these days will have no issue in adapting to the application's layout. All of its features are neatly organized into several tabs in the top ribbon, thus offering quick access.
Most common features are available under each tab, and we believe that there are sufficient options to make for a complete text processor experience. We did not find any essential elements missing and the available features will do the trick for most text editing jobs.
Decent collection of features that will suffice the requirements of most users
As stated earlier, we believe that the amount of customization and the number of tools present in the editor is adequate for most operations that are encompassed by regular text input and editing.
One aspect that could be improved is the fact that the interface cannot be customized and there are no settings for app behavior and such. Also, more demanding users could be looking for more advanced options, such as those for spellchecking or proofing, which are much better-established into more complex office suites.
air-performing text processor that carries just the right amount of tools, without being too complex
Considering its easy-going handling and minimalism, coupled with a decent set of text processing features, HS Writer is a great choice for those who seek a compact yet capable word processor.
Requirements:
1. .Net Frameworks 4.8.0
2. Windows 10 64bit and up

Download HS Writer
Download (.zip)
Softpedia.com
"HS Writer" has been tested in the Softpedia labs using several industry-leading security solutions and found to be completely clean of adware/spyware components.
100% CLEAN Softpedia Award.